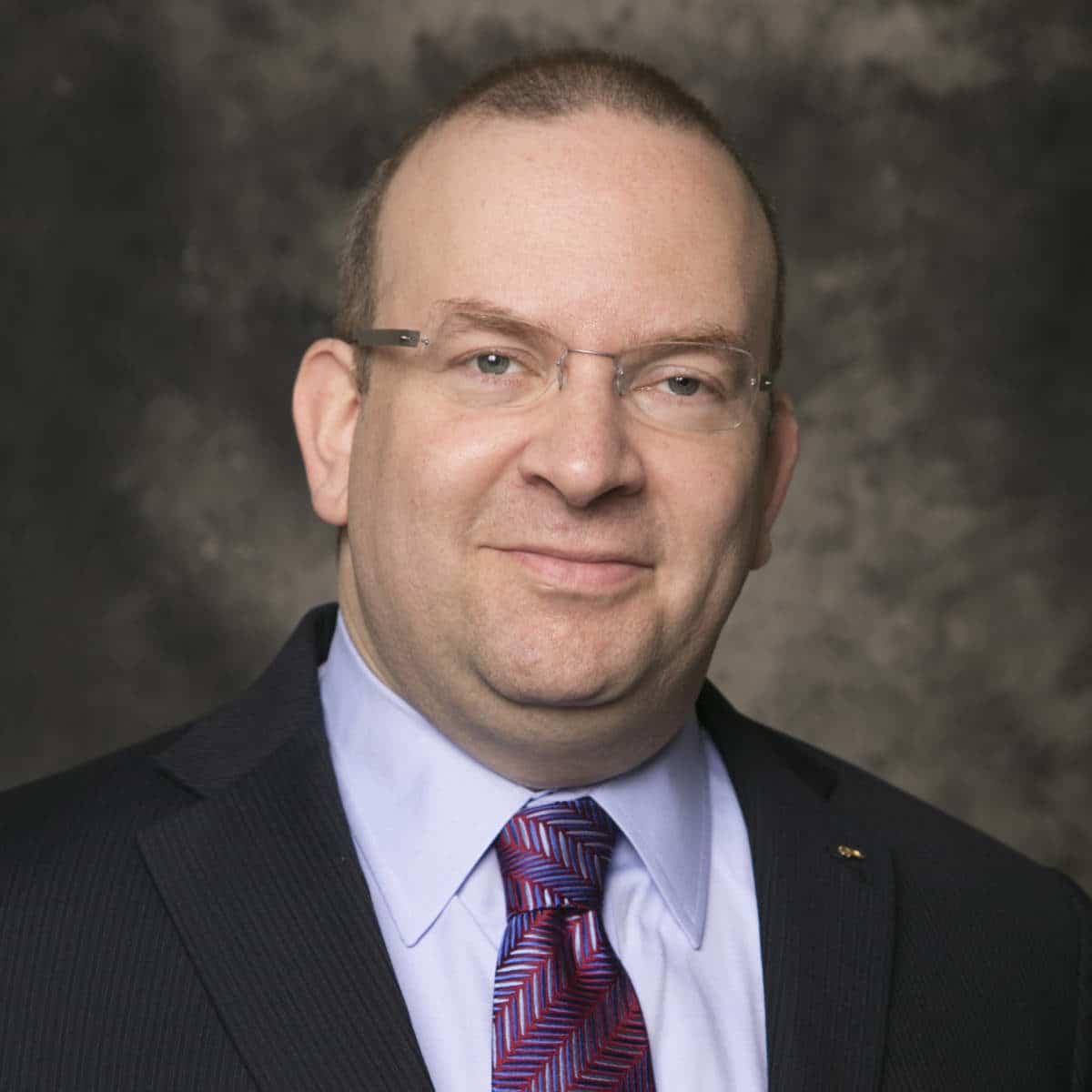 Chairman of the Board of Directors
David Loundy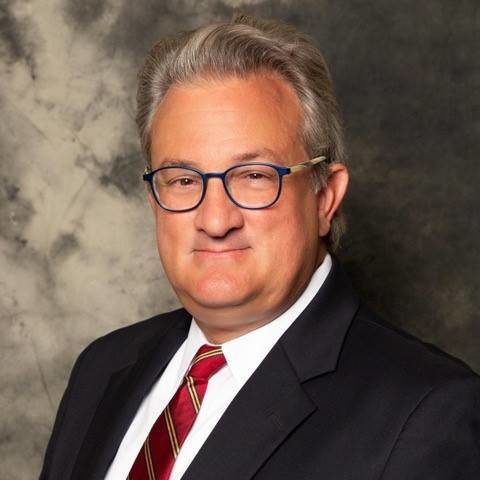 President


Thomas J. Olivieri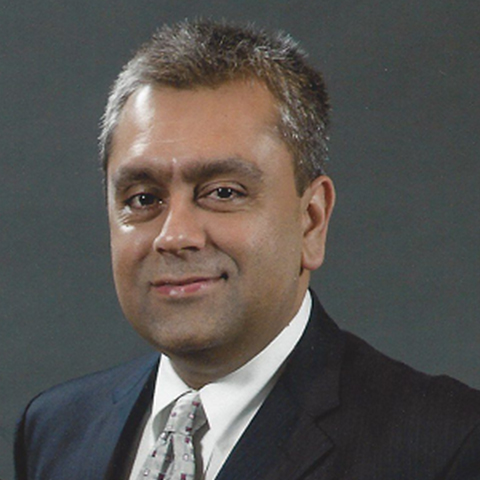 Senior Vice President Islamic Finance
Junaid Iqbal
As SVP and Head of National Islamic Finance at Devon Bank, Junaid Iqbal brings two decades of career experience in Islamic Banking, Investments, and Advisory in the US. He has diverse industry knowledge between all the major Islamic providers and has been a keen partner and supporter of community organizations and initiatives across the nation. He also holds the prestigious 'Certified Islamic Finance Executive' qualification from Ethica Institute.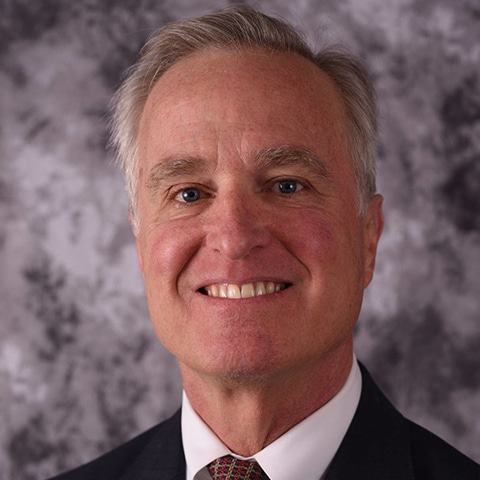 Senior Vice President Mortgage
Tom O'Leary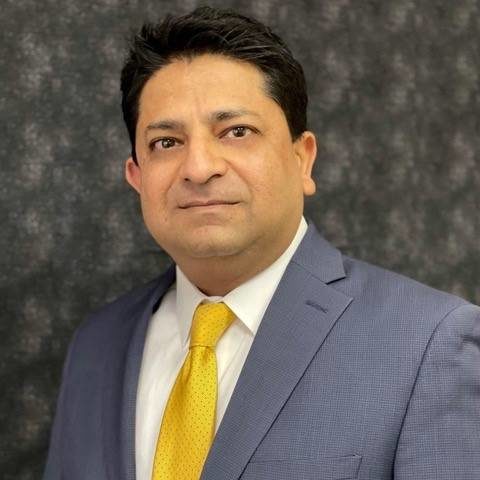 Senior Vice President Strategic Markets
Ali Khurrum
Ali Khurrum comes with a wealth of knowledge and experience of over 20 years in all areas of finance and mortgage. With tremendous success in residential and commercial financing, risk management, credit analysis, niche finance products and more, Ali believes in maximizing potential by creating a team environment based on the importance of human capital. His passion for Islamic Finance along with serving the community coupled with his extensive accomplishments & national experience make him an exceptional leader.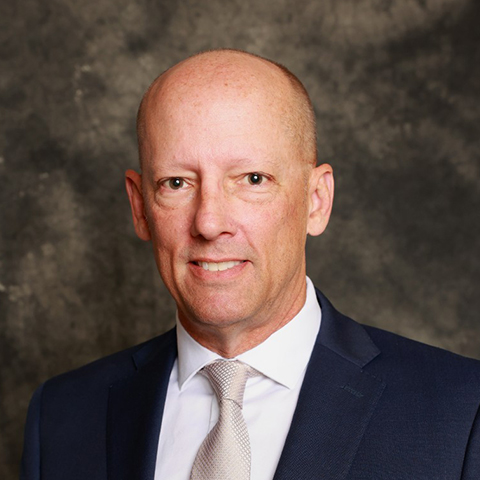 Vice President Mortgage Operations
David Vance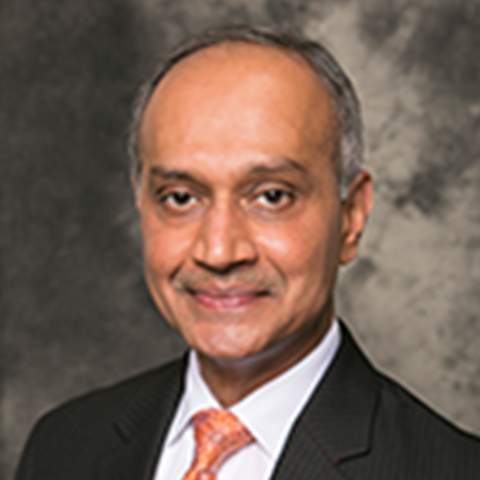 Nazir Gurukambal has been in the banking industry for over 30 years. He has worked closely with Devon Bank's corporate counsel and the Shariah Board in implementing Murabaha financing in over 36 U.S. states. As Senior Vice President of Islamic Financing he acquires vast knowledge in the industry while mainting compliance in Islamic law. He has been the driving source to the growth of Islamic Financing here at Devon Bank and has successfully developed relationships to retain business over the long-term.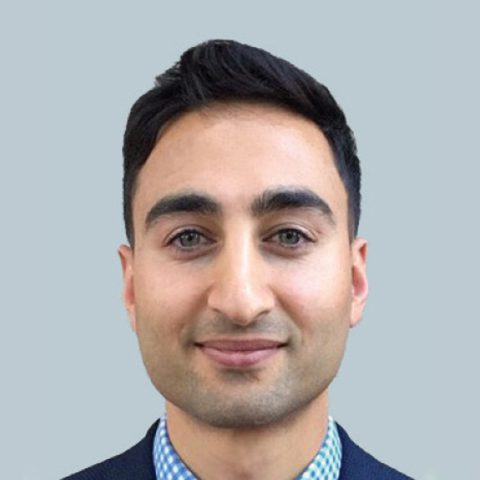 Mr. Farooq has represented the largest Islamic Mutual Fund Family in the world, the Amana Mutual Funds. With his wide knowledge of Islamic Finance, he now serves as Vice President in Islamic Home Financing for Devon Bank in Southern California. Whether you are looking to buy your first home, a second home or an investment property, Mr. Farooq can provide financing following Islamic guidelines, FHA, and VA for single family, townhouse, condominium; up to 4 unit properties.  In addition to having an expertise in Islamic Finance, Mr. Farooq also carries extensive knowledge and experience in financial planning, wealth management, and retirement services.
Mr. Farooq first started his career in Wealth Management with Merrill Lynch after earning a BA in Economics from the University of Illinois in Chicago in 2004. He started as an intern then worked his way up to help manage $250 million as a Financial Advisor with one of the top teams in the Illinois complex. Mr. Farooq takes pleasure in serving as an active member of various social, community based, and investment organizations across the U.S. He is a lifetime Chicagoan and an avid sports fan. He also enjoys spending time with his family, traveling, and experiencing the cultures across the globe.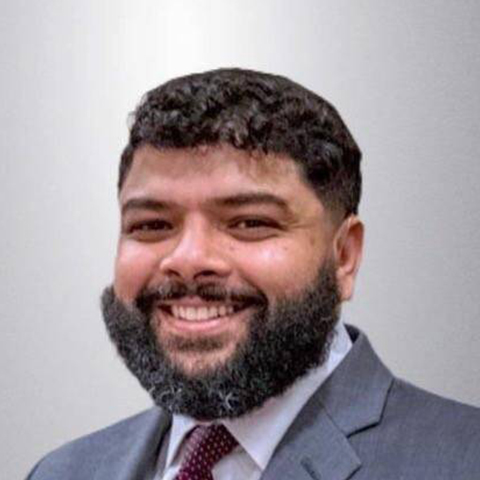 Abdur Rehman Badat comes to Devon Bank from the non-profit sector where he served both Islamic and secular non-profit and community organizations. His expertise ranges in various capacities including, but not limited to; fund/business development, program development/management, and disaster response and recovery. This allowed him to gain insight and understanding into the needs of the Muslim community in the USA. With this insight, he decided it was time to make a strategic move into the financial services industry where he could use his knowledge and expertise to help clients purchase their first or second home, purchase investment properties, or refinance existing contracts in an ethical and Islamic manner. Abdur Rehman has a proven track record of creating and maintaining effective relationships with clients and stakeholders, as well as providing solutions through analytical problem solving. He is a native Houstonian who enjoys spending time with family, traveling, and volunteering his time and expertise with community organizations.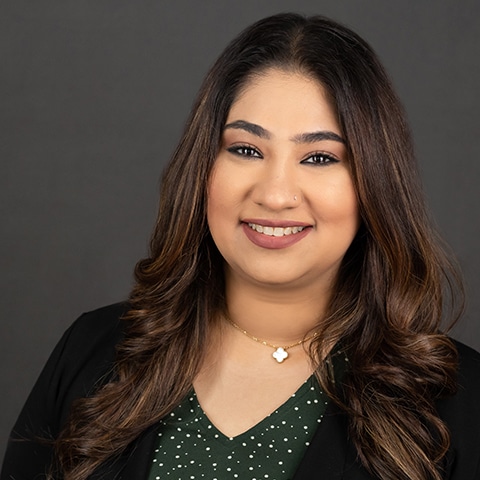 Hina joins Devon Bank's Residential Finance Division as Area Manager with several years of experience in home financing, management, and leading sales teams along with delivering the best client experience. Hina was recently a Branch Manager at Movement Mortgage and prior to that she excelled at UIF in various managerial roles and at PNC Bank. Hina is very knowledgeable about home financing and passionate about helping her clients achieve their American dream and being a part of their stories.
She best describes herself as a "momager to three boys and two cats." Hina has a bachelor's degree in Business Administration. When Hina isn't busy working, she loves to travel, meet new people and explore new cuisines.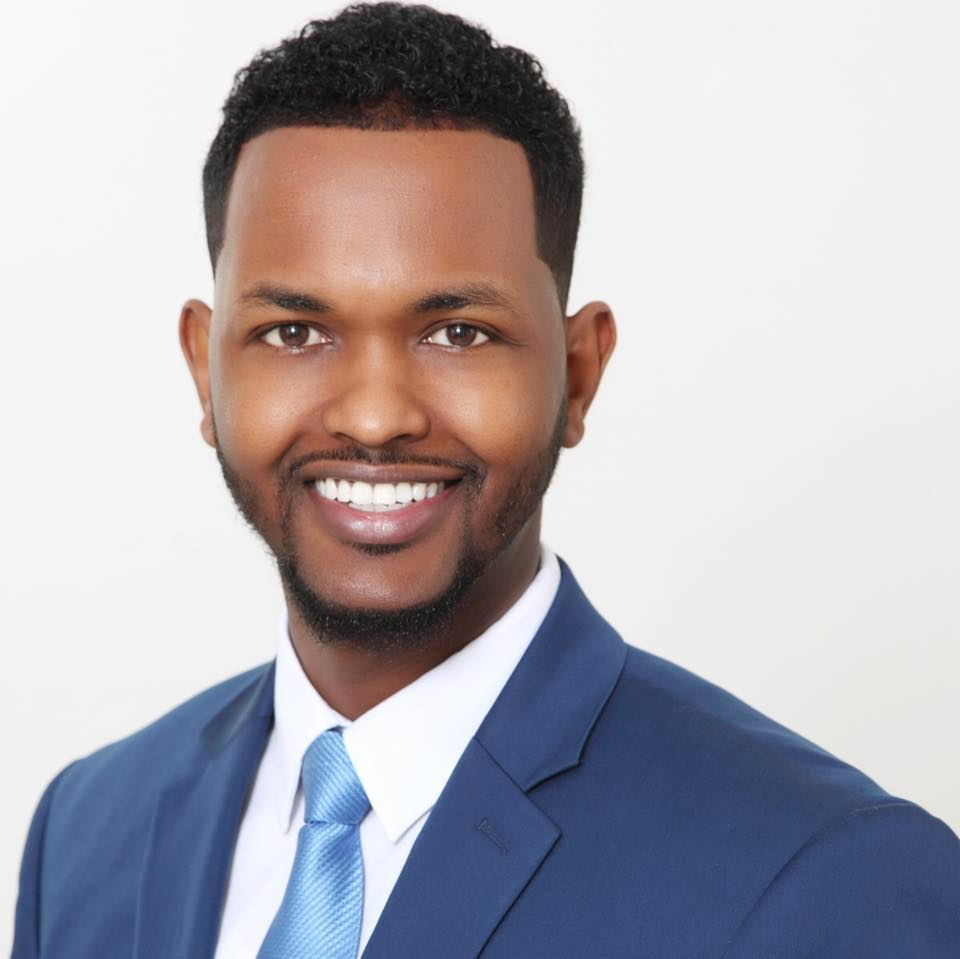 Abdihakim Ali is an expert in Islamic Home Finance and has been in banking over 8 years. He previously worked at Wells Fargo, Bank of America, and Guidance Residential and now provides ethical and Islamic solutions for home lending with Devon Bank. As an Islamic home finance originator at Devon Bank, Mr. Ali can provide residential finance products for Islamic Finance single family, townhouse, condominium; up to 4-unit properties. In addition to having an expertise in Islamic Finance, Mr. Ali also carries extensive knowledge and experience in Real Estate where he built a team of top producers. Mr. Ali first started his career as a teller at Wells Fargo and worked his way up to Business Banker. He saw a need for the Muslim community to become homeowners the halal way then dedicated his life to Islamic Financing. Mr. Ali takes pleasure in serving others and is an active member of various communities across the country. He also enjoys spending time with his family, traveling, working out and experiencing different cultures.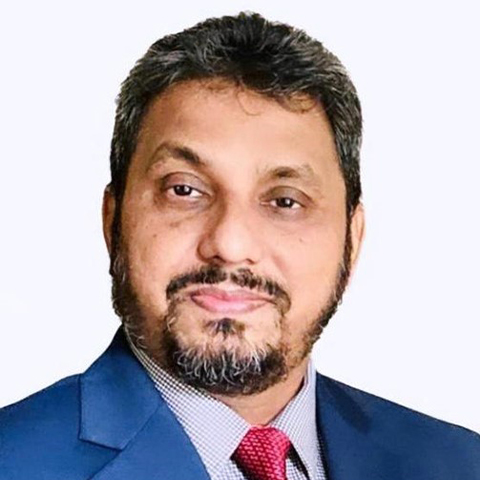 Bridging Dreams with Islamic Finance.
With nearly 15 years of remarkable expertise in the realms of Islamic Finance, I'm dedicated to shaping halal homeownership opportunities for the community. My journey in banking and insurance has equipped me with a deep understanding of Islamic Finance products like Murabaha, Muajjal, Ijara, Musharaka, and beyond.
Passionate about fostering financial empowerment, I've guided individuals toward acquiring their first homes and navigating property refinancing. Based in Atlanta, Georgia, I cherish quality time with my family and friends, alongside immersing myself in diverse cultures. An avid traveler, I find solace in exploring historical gems overseas.
Fluent in English, Bengali, Rohingya, and Spanish, my mission is to facilitate ethical homeownership, one step at a time. Join me in this meaningful journey!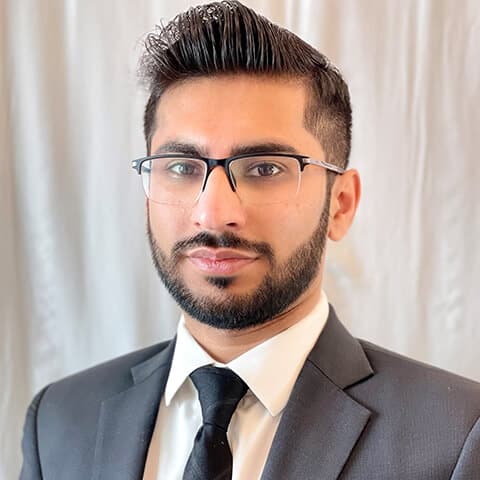 Zahid is passionate about helping people become homeowners in a Shariah Compliant manner. He is a problem solver at heart and seeks to provide custom financing solutions to meet their individual needs. With years of experience in Islamic Home Finance along with tremendous knowledge, whether you are a first-time homebuyer or seeking an investment property, Zahid will guide you seamlessly through the process. Zahid has a degree in Mechanical Engineering from the University of Texas (Austin) and resides in Houston with his wife. When he's not working, you can find him behind the grill serving up delicious meats, traveling and hiking.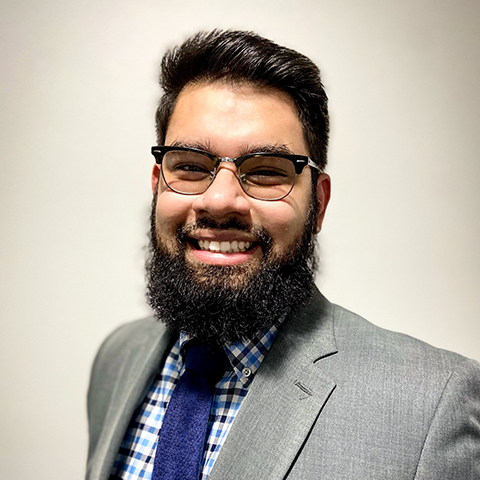 Abdullah Omar Talukder studied Finance, Business Management, and Sociology at Midwestern State University. He has 10+ years of experience within conventional and Islamic mortgage practices. He has served as a credit underwriter, collateral underwriter, as well as loan processor. His career started out with Wells Fargo whilst being a small business owner of a convenience store and a very successful restaurant where he grew up in Wichita Falls, Texas. He is a current board member of his local masjid and oversees program management of the mosque. Abdullah is very passionate about teaching the community about best financial practices starting from a young age. As a credit repair specialist, he takes pride in assisting others in repairing credit so that they may be released from the negative consequences that are present with bad credit.  Abdullah currently resides in Sugar Land, Texas with his wife, Nimrah, and his newborn daughter. In his little spare time, he enjoys Formula One Racing and watching English Premier League (Soccer).
Please do not send confidential information via e-mail.